Owl Jig creates artisan toys, influenced by nature. These toys are suitable for toddlers and, because of their classic simplicity, older children enjoy them too. Our straightforward, elegant toys are fun to hold and encourage children to re-invent the world during play. They become the active creator rather than a passive consumer and because the toy does not dictate the play, we find that children are more engaged in the activity. We take children's innate curiosity in the natural world and make toys based on real creatures. Our toys are tactile and appeal to the basic human sense of imagination. All wooden and all based on accurate representations of animals, our toys provide an alternative to the trend towards flashing lights, loud sounds, and all plastic everything. We take care when designing our toys to make them as realistic as possible, so children can learn while they play. We believe our toys are the better way for our daughter and perhaps your family as well.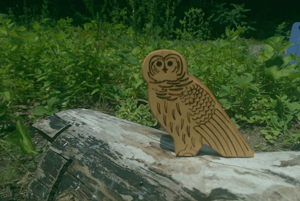 Native, Natural
Wooden animals that are native to the Pioneer Valley of Western Massachusetts comprise our current product line. Each figure is handmade and polished using food grade finishes. No paints or dyes, all markings are done using a wood burning tool. This keeps our products 100% safe and environmentally friendly. Additionally, this marking method adds a texture to the finish making it more attractive to toddlers exploring the touch and feel of the world around them. We believe it to be important to celebrate and build upon our daughter's natural joy in her environment by providing toys that relate to the sights she might see on a daily hike in the woods of Greenfield, Massachusetts, where she is growing up.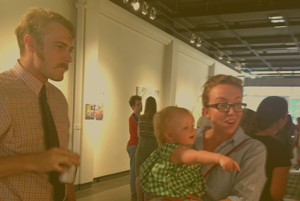 Inspiration
In late 2014 Owen became a stay at home dad to our then 18 month old daughter, Iris. Owl Jig was inspired by spending time together, father to daughter, and observing Iris becoming a person. Seeing what fascinated a growing toddler, Owl Jig was born. The world as seen through Iris' eyes is the true inspiration for Owl Jig.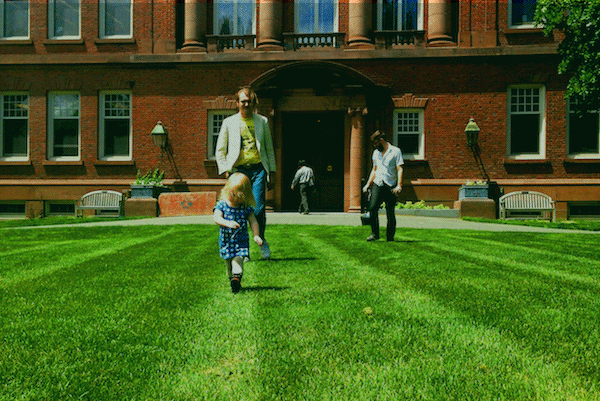 Purpose
Today, parenthood seems to mean filling your home with plastic toys and we wanted to find a better way. As we grew as parents, we noticed that all the toys seemed to be made in China. There were few options for local, handmade, sustainable toys, so we made them ourselves. Our daughter, and what we envision for her future, is behind every product and every piece we make.